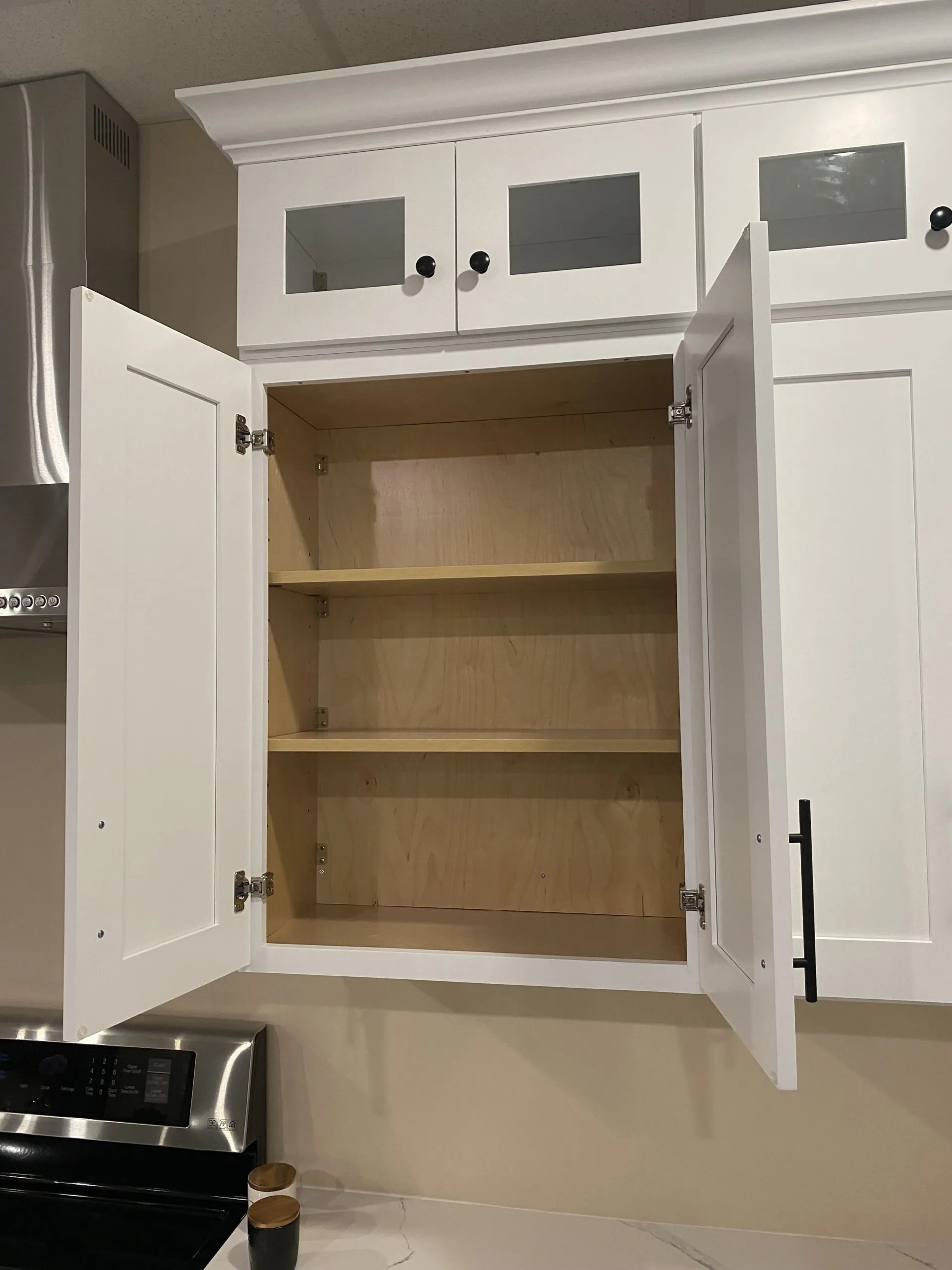 Nothing defines the interior of a house more than its kitchen. The design and style of your kitchen either uplift or subside the look of your home. A kitchen only looks fascinating when it is designed in an exquisite style and what makes a kitchen stand out is the style of cabinets. While looking for kitchen inspiration, choose aesthetic cabinets door styles to upgrade the mood of your kitchen. If you're planning to redesign your kitchen, here are a few popular cabinets door styles you can choose to give your kitchen a sleek modern look: 
Flat Panel Cabinet Doors: 
Simplicity and minimalism play a vital role in kitchen styles. Flat-panel cabinet doors are an excellent choice for a classy and modern definition. For flat panels, white cabinets in Fort Lauderdale provide a statement profile for your kitchen hardware and showpieces to stand out. They are also referred to as slab cabinet doors as they are made in one piece and consist of a single slab of wood.  
The best quality of flat panels is that they complement every color or style; you can change the décor every then and now to refresh the feel however you like. Its frame consists of a profile, the center of the panel is defined and is a few inches lower than the frame. Whereas, if the frame does not have any profile, it is called a Shaker-Style door cabinet. For a clean, contemporary and timeless look, this style is always the first suggestion by any Fort Lauderdale cabinet company.  
Glass Cabinet Doors: 
One of the most popular styles that people opt for is the glass-front cabinet doors. This style can easily change the ambiance of your room. It has a modern yet vintage feel. Glass-doors are versatile and can be a great addition to the kitchen décor to showcase your beautiful dishes. However, if it's it's a hassle for you to organize the dishes every time perfectly, this style may not be the perfect choice for you.  
Apart from transparent glass, you can also choose other glass varieties such as stained, opaque, or translucent. Stained glass can be multi-colored, cut into small pieces, and placed in a metal frame to give a stained effect. Glass cabinets allow the light to reflect, making your kitchen look brighter and spacious. When a cabinet company in Fort Lauderdale recommends this style, it's mainly due to its delicate feel that can easily blend in with sharp colors or a heavy interior to balance the style.  
Raised Panel Cabinet Doors: 
This style is likely found in hotels and complements classic vintage-style homes. The panel is wooden and raised from the center; it is traditional and makes a perfect combination with the architecture of an old house. While raised or ribbed cabinets might give a unique appearance, consider they may look outdated compared to the other styles. However, if you choose raised panel white cabinets, they will create a simple look for your room.  
Laminated Wood Cabinet Doors: 
This style is one of the most basic choices among people. Although wooden cabinets are expensive, the best quality of wood laminate is that it comes with a traditional appearance and is accessible in the pocket. What makes them affordable is the fact they aren't made from solid wood; instead, laminated wood is a combination of polystyrene and delicate layers of decorative papers. Although the material might not be solid wood, its appearance, pattern, and texture are similar to regular wood. If you want a wooden look and a pocket-friendly option for your cabinets, this style will make a perfect choice. 
Matte Wood Cabinet Doors: 
 The simplest and the most popular style of cabinets is a solid matte wood door. It makes a perfect fit for a variety of kitchen styles. The look is minimal, classy, and modern, giving your room a contemporary feel. It is available in various textures, patterns, grains, and finishes allowing you to match your kitchen's design. The only requirement is to choose your desired color that blends with your setting. 
It can be an overwhelming experience to choose the cabinets door styles for your kitchen. To avoid being in a perplexed state while you remodel your kitchen, the popular cabinet options mentioned above can help to pick your best fit, or you can also consider a cabinet company to give you a perfect solution.